Borrow my Brain: 90 Minutes of Bespoke Support
Need help with your sales copy or content marketing?
Perhaps you want ideas for blog content or advice on social media posts? Maybe you are building a new website and need help planning the copy?  Or maybe you'd like to learn a few copywriting techniques.
With a copy consultation, you can use the time however you need – think of it like having a personal copywriting coach. Borrow my brain for 90 minutes and utilise it to suit your marketing needs. 
"I had a copy consultation with Lisa and was amazed at how much value was packed into the 90-minute call. It took Lisa no time at all to understand what I'm trying to achieve and she really helped me clarify my message. We covered a huge amount including website copy, marketing copy, social media content, blog content (and more) and Lisa had some amazing advice and tips on how to get the best results and make my copy count (and convert). I'll be booking another consultation soon. Lisa is simply magic."
Louise H – VA
What is my brain good for?
You can use your 90-minute copy consultation however you choose, but these are some of the things I can help you with…
Sometimes being able to write isn't the problem – it's knowing what to write about or how to put ideas into a logical order. I can help you get to grips with the ins and outs of content marketing and work out how to utilise it for your business. 
Get clarity on your message
Plan a sales sequence
Generate new content ideas
Are you struggling to connect with people on social media? Never got ideas for posts and find coming up with content a chore? I can help you plan a month's worth of content, get structure to your posts and understand how to use content to win business.
Different types of content and how they work
Ideas for posts and repurposing content
Structuring your promotional posts
Is your website copy letting you down? Are you worried it doesn't reflect your awesomeness, make your message clear or convert those readers into customers? Want a little expert advice on how to make it right? 
Let's work through it together.  We'll make some quick fixes, check those call to actions are clear and I'll give you some suggestions for further improvement.  Then we'll look at how you can attract more visitors.  
While there's no one-size-fits-all-magic-bullet approach to writing website copy, there are some things you definitely should be doing and some things you definitely shouldn't. 
When it comes to content marketing, a lot of people focus on the content part and neglect the marketing part. 
There's no point putting out content if you don't know who you are trying to attract with that content, how to use content to nurture your audience or how to convert your audience into customers. 
We'll look at all 3 stages – attract, nurture and convert – and put the foundations in place for each. Once you have the foundations, you can keep building and developing each stage until your marketing and sales processes are well-oiled machines. 
If you can't see what you need above, don't worry. You can use your 90 minutes for whatever you need relating to copywriting or content creation. 
"I just knew Lisa would be supportive but straight-talking in helping me get clear with my positioning and marketing message. Lisa did not disappoint. Lisa is very generous in sharing her knowledge and insights and was able to help me explain the transformation I can offer my clients in a very clear authentic fashion.
The next stage that blew me away, Lisa walked me through my Linkedin profile and website copy reviewing it as a client would – and WOW this is where the session came alive and the magic happened. I would highly recommend Lisa to anyone who is struggling to articulate their marketing message.
Lisa didn't just give me a bit of training, she gave me a new purpose and direction to my business as she really made me think about who my client is, their problems, and the solutions I have to offer."
Karen H, Business Mentor
Your personal copywriting and content marketing consultant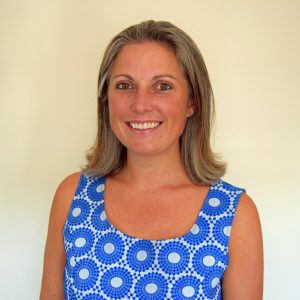 My name is Lisa, and I am the owner of Make Your Copy Count. I started freelance copywriting in 2014, rebranding as Make Your Copy Count in 2017. I have diplomas in feature writing and copywriting, am the author of the A-Z of Blogging and have written copy and content for hundreds of clients. 
They are my credentials – but that's not really what's important. 
What is important is what I can offer you. 
I've seen too many people waste money on marketing, spend money on the wrong things, invest in stuff that's never going to deliver results. And it's not because marketing people are ripping them off (although there is some of that about). It's because they aren't putting the pieces together in the right way. 
There's no point spending thousands of pounds on a website if you aren't going to drive traffic to it. Equally, you don't want loads of visitors if the messaging isn't up to scratch. 
But where do you start if you don't have a huge budget?
And that's why I started offering consultations – to help you get clarity over what you want to achieve and work out the easiest and most cost-effective way to achieve it. 
So if you feel like you aren't getting anywhere with your marketing or you want some expert insight, book a consultation with me. 
"I borrowed Lisa's brain for 90 minutes, but the information will last a lifetime. Lisa put me at ease with her down-to-earth nature and didn't flinch when I asked some really basic questions. If you want to make your business better, give Lisa your money."
Jac H, Agile Consultant
Should you book a consultation?
Meet the people I help. They are small business owners who are confused or frustrated, launching a new business, product or service, or suffering with that annoying imposter syndrome. If you recognise yourself in any of the below profiles, then book a consultation. 
What you offer is good – your products or services really benefit people. You get awesome feedback from the clients you work with. You're honest, hardworking, experienced, knowledgeable and great at what you do. 
But you just can't seem to attract the right customers or enough of them.
You feel like you've tried everything – you've read the books, done the courses, maybe even invested in marketing services. And yet – tumbleweed. 
You've changed your packages, your pricing, your approach, tried every platform, wasted endless hours creating stuff that doesn't work. But you still haven't got it sussed. 
You know you need to increase your online visibility – get social on social, create some content, maybe even do those dreaded videos. But you haven't got the confidence to go for it. Something is holding you back. 
Maybe you've got a case of imposter syndrome – you struggle to see yourself as an expert. Why would anyone be interested in what you've got to say? 
Perhaps you find it difficult coming up with ideas. The blank page taunts you. You want to post stuff on your social pages, you want to share tips and insights and tell the world what you do. But you don't know what to talk about. Everyone else seems to have it nailed, and you're worried you can't compete.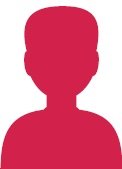 You're about to launch a new website, product or service. Maybe you're just starting out in business, perhaps you're simply ready to take it to the next stage. But you want to make sure it's perfect. And you need a little help with the messaging. 
Perhaps you're struggling to find the right words to show how amazing you are.
Or maybe you've got some ideas for how to promote your new business, product or service, but need some help deciding on the best strategy.
You don't want to fork out for someone to do it for you, but you know that a bit of expert insight will help you get better results. 
If you identify with any of the above, then a consultation call will help. 90-minutes of advice, tips, techniques, guidance, clarity and focus. It won't solve all your problems, but it will help you understand how to move forward and increase your chances of getting the results you want.
Click the 'book now' button, choose your time slot, enter your details and pay. Don't forget to include a few notes about anything particular you want help with. 
You'll be sent a link to your Zoom consultation. The first 10-15 minutes will be about getting to know your business, your objectives and your target audience. 
After that, we'll discuss whatever you need help with. That could be messaging, lead magnets, social media content, blog writing, reviewing a specific piece of content, planning your website copy, sharing some copywriting techniques, generating ideas – whatever you need. It's your time. 
At the start of the call, I'll ask if you want me to record it, and if you do, I'll send you the recording after we've finished so you can watch it back. I'll also send any notes and resources we've talked about. 
After that it's over to you. You can implement what we've discussed by yourself or get help.  
So what are you waiting for?
Book your consultation now and let's Make Your Copy Count!