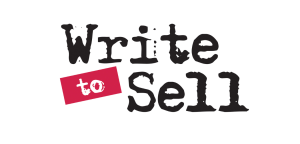 Copywriting Training for Your Team
Every message your team puts out is a representation of your business.
Emails, social media posts, blogs, landing pages, adverts, direct messages, direct mails, press releases – the list goes on. 
And what do all those things have in common? 
Words. 
And the words you use can make the difference between winning a new customer and turning them off forever. 
Our Write to Sell training course is designed to give your team the skills and confidence to create sales copy and marketing content that resonates with your prospects and customers. 
It's not just about sticking words on a page – it's about understanding the purpose behind them. Who are you writing for, and what action do you want them to take next? 
Write to Sell: What's Covered?
Write to Sell has been running since 2017 and has been delivered online and in-person to individuals and teams in a wide range of sectors and roles. Marketers, non-marketers or sales professionals – there's something for everyone.
It's an interactive course with plenty of discussion points, opportunities for questions and practical tasks to help your team put the learning into practice as we go. 
Core elements:
What makes good copy?
Common copywriting mistakes
Planning your copy – building the brief
Understanding buyer motivations
Writing for your audience 
Copywriting formulas
Crafting your call to action
Basic sales funnels
Writing for specific channels (choose from the optional elements below)
General writing techniques
Editing & proofreading 
Optional elements:
Social media posts
Website copy
Landing pages
Ad copy
Email marketing
Blog posts
Headlines
Press releases
Direct mail
We can provide broad training on each of the optional elements, or go into greater detail on the types of copy that are most relevant to your business.
In addition to the core Write to Sell course, you can also add our content marketing workshop where we can plan a content strategy, generate content ideas and create marketing funnels with your team. 
"I was seeking a training course for my marketing team to establish core copywriting fundamentals and help them expand on their skillset. After a brief introduction with Lisa, I was confident in her approach and curriculum.

Now that the training is complete, I can say that I could not be more pleased with the training and the feedback I've gathered from my team. Her lessons were easy to understand and she helped the team apply them to real world examples in their roles. She also made the training engaging and interactive.

I would highly recommend Lisa's 'Write to Sell' training to any marketing team looking to up-level their copywriting skills."
Allison Shaub, Chief Marketing Officer
"Lisa was really knowledgeable and friendly. The team really enjoyed the course and she tailored it to our sector, so we could easily see ways to improve our copy."
Emily Tann, Marketing Manager
In person copywriting training for teams - we come to you
Write to Sell can be delivered in person anywhere in the UK and is best suited to smaller groups of up to 10 people (max 15). If you would like training for a larger audience, contact us to discuss your needs. 
Depending on which elements you want us to focus on, Write to Sell works best as a full-day workshop or two consecutive half-day workshops.
Full-day copywriting workshop:
Recommended if your team have a good understanding of marketing but would like to improve their general copywriting skills. 
Base price: £1500+vat (payable on booking)
Plus £200+vat per attendee (to be paid no later than 48 hours before your course date).
Approximate timings:
Morning session: 3 hours 30 (inc.10-15 minute break)
Lunch: 45-60 minutes
Afternoon session: 2 hours 45 (inc. 10-15 minute break)
Works well as a 9:30-16:30 session with lunch break around 13:00, but can be adjusted to start and end earlier or later to suit your business. 
Two-day copywriting workshop:
Recommended if your team contains non-marketers or if you would like to go into more detail on specific types of copy. 
Base price: £2500+vat (payable on booking)
Plus £200+vat per attendee (to be paid no later than 48 hours before day one of your course)
Approximate timings:
Day one: 4 hours (inc 15-20 minute break)
Day two: 4 hours (inc 15-20 minute break)
Works best as two consecutive days and we recommend not leaving more than one week between sessions. 
If you would like to book Write to Sell for your team, email Lisa at lisa@makeyourcopycount.com or book a free 15-minute  call to discuss your requirement.
Write to Sell + Content Marketing Workshop:
Our content marketing workshop can be added to either of the above options at an additional fixed fee of £1200+vat. We recommend holding the content marketing workshop within 30 days of the original course and allowing a full day. 
Write to Sell online:
Although Write to Sell for teams works best in person, it can also be delivered via Zoom. We recommend splitting it into 4 x 90-minute sessions with practical tasks to complete between each session. 
Write to Sell for individuals: 
If you are looking for training for yourself or a single member of your team, you might find our 12-week training and mentoring programme more beneficial. This is bespoke training and can include any or all of the Write to Sell elements as well as copy reviews and one-on-one support. 
Bespoke content:
If you have very specific requirements for your copywriting training, we're more than happy to discuss your needs and put together some bespoke content. 
Write to Sell outside the UK:
Write to Sell can be delivered to teams outside the UK. If you want in-person training, the fee will be adjusted to cover travel and accommodation. Alternatively, Write to Sell can be delivered over Zoom.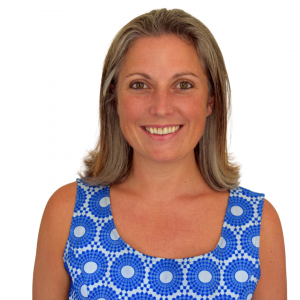 Write to Sell is designed and delivered by Lisa Slater, owner of Make Your Copy Count and author of the A-Z of Blogging and The Freelance Fairytale: How to Create Your Happy Ever After. 
Lisa has been copywriting professionally since 2014 and delivering copywriting and content marketing training since 2017. As well as providing copywriting training for teams and individuals, Lisa also offers marketing mentoring for business owners, freelancers and junior marketers. 
"Lisa's courses are delivered in a personalised way for attendees, examples used are relevant and useful. The resources were excellent and Lisa's knowledge as a copywriter is brilliant! Expect plenty of light-bulb moments and precious gems no business should be without." –
Jennie-Kate McQuinn, Business Owner
"I would absolutely recommend the course because Lisa keeps everything so simple with so many useful tips and ideas. It all makes total sense without being overwhelming or over the top." 
Nadine Kimani, Marketing Manager
"This was an incredibly insightful session from Lisa which has helped me to revitalise my copy and use certain techniques to make it punchier. I would highly recommend Lisa to anyone looking to refresh their copywriting skills." 
Steph Coogans, Marketing Executive
About Make Your Copy Count Ltd
Make Your Copy Count Ltd was incorporated in January 2017 by Lisa, who had previously been trading as Lisa Slater Copywriting since 2014. 
Prior to the launch of Make Your Copy Count, Lisa had been focusing solely on "done for you" copywriting services, but had identified a real need for simple, practical copywriting and content marketing training. So as well as launching a new brand, she also launched two courses: Blogging for Business and Write to Sell. 
In 2019, Emily joined the team, supporting Lisa with social media and content creation for clients. Since 2020, we have moved away from offering done-for-you copywriting services, focusing more time on delivering high-quality training, consulting and mentoring services. However, we like to keep our skills fresh, so we still take on a few select clients who need our help with web copy and blogs.