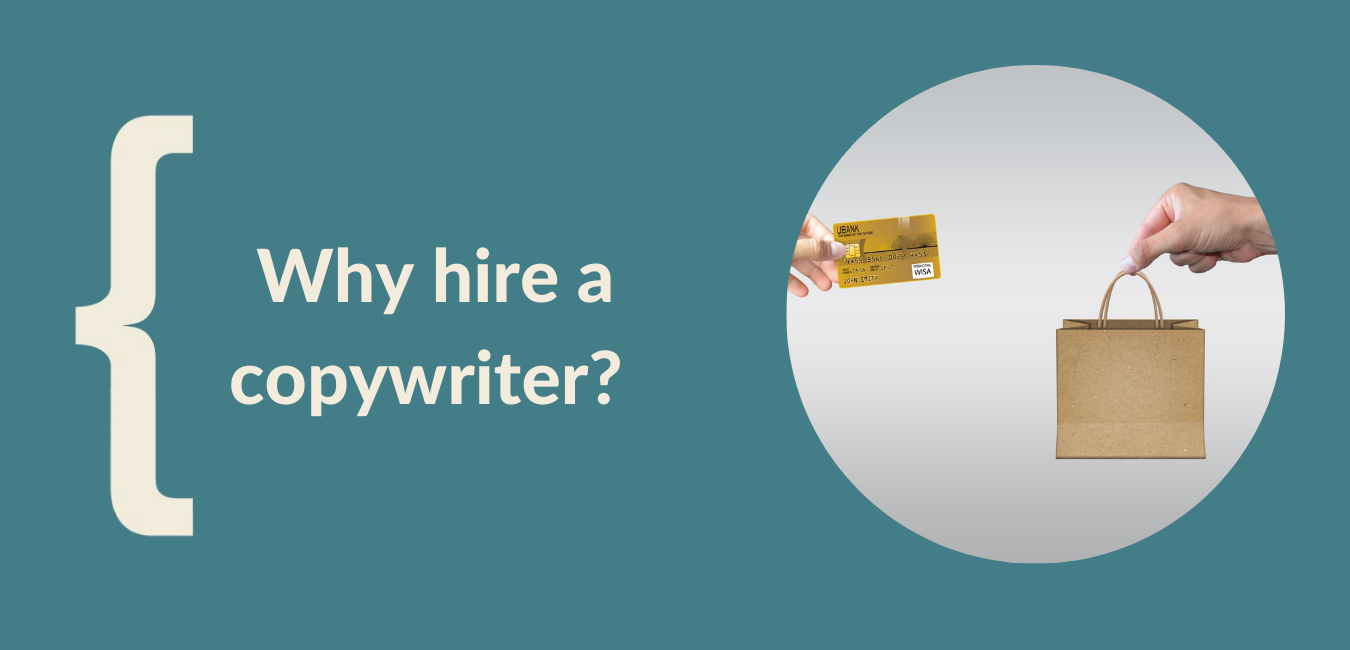 What is a copywriter?
Copy is the words part of any sales, advertising or marketing material and a copywriter is a person who writes it. Some copywriters specialise in a specific type of copy such as website copy, advertising copy, packaging or brochures, whereas other copywriters cover all types of copy.
Why should I use a copywriter?
Good copywriting isn't just about being good at spelling, punctuation and grammar, it's about inspiring action.
Copywriters write to sell
Your copy has a purpose. Your copy needs to engage, convince, persuade or inspire a reader. A copywriter writes to sell. They know how to grab the reader's attention and keep it. They explain features and benefits in a way that readers understand and engage with.
Copywriters write for the reader
A copywriter approaches copy from a customer perspective. What would a potential customer want to know? How can you persuade them to take the required action? What language will they feel comfortable with? A skilled copywriter appeals to your target audience.
Copywriters stay on track
A copywriter writes with the purpose of the copy in mind. Who is the target audience and what action do you want them to take? A copywriter keeps the copy on track. They don't go off on a tangent, they don't include unnecessary information and they don't miss important points.
Copywriters research
Copywriters research a project before they set out. They research your business, your target audience, your product or service and your competitors. They research keywords and they research the latest industry information.
Copywriters understand copywriting
Skilled copywriters know how to use power words and cut weasel words. They research which headlines get the most engagement and what the current trends are in the industry. They can keep copy concise and optimise it for search engines as well as readers.
Copywriters save you time
Creating great copy is time-consuming. It isn't as simple as just sticking a load of words on a page. You need to research, write, edit and proofread. Hiring a copywriter leaves you free to concentrate on running your business.
Quality copy is a great investment
Poor copy loses customers. People are busy. They don't want to have to read your copy two or three times before they understand it, or have to Google every other word or phrase to find out what you're talking about.
If your copy is well written, you convert more readers into leads, enquiries or sales. A professional copywriter writes copy with this purpose in mind.
Subscribe to Lisa's daily email for more tips and advice on content, copywriting and business.