Does your website copy need a boost?
Is your website copy letting you down? Are you worried it doesn't reflect your awesomeness, make your message clear or convert those readers into customers? Want a little expert advice on how to make it right? 
Let's work through it together.  We'll make some quick fixes, check those call to actions are clear and I'll give you some suggestions for further improvement.  Then we'll look at how you can attract more visitors. 
Book your copy review here, and let's Make Your Copy Count. 
Your copy could be your best salesperson
The copy is one of the most important elements of a website – it can take those readers from 'thinking about it' to 'sign me up now', and turn browsers into buyers, clicks into cash. 
And yet, so many businesses just stick any old waffle on there. They invest in the design, branding and build, but not the bit that actually matters. 
If you don't get many enquiries through your website, you might think your website copy isn't a priority
But what if you are getting visitors, and the reason they don't turn into customers or clients is that your website copy puts them off?
Even worse, what if people you've met at events or engaged with on social media have been considering buying from you and then changed their minds after visiting your website?
Just because your website isn't your main source of leads doesn't mean it isn't important.
Buy, hey, you already know that or you wouldn't be here. So let's get started…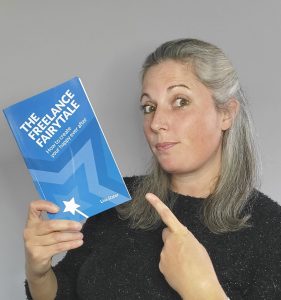 I've been writing website copy for clients since 2014 and I have been studying the art of  copywriting for much longer. 
While there's no one-size-fits-all-magic-bullet approach to writing website copy, there are some things you definitely should be doing and some things you definitely shouldn't. 
So whether you're planning your first website and want to nail the copy, or you're simply embarrassed to send people to your existing site, I can help. 
90 minutes might not sound like long, but you'll be surprised at what we can do. And as well as making some immediate changes, I'll give you a list of actions you can work on after our call. 
I'll record our session (with your permission) and send you the recording afterwards, so you can work through the actions at your own pace.  
"Lisa is full of great ideas, knowledge and facilitates creative spaces to enhance your own skills and confidence. I always walk away feeling I have learned masses from her and got stuff done as well. I highly recommend her 1:1 sessions if you are looking for a creative space to progress with copy, content or blogs." – Jennie-Kate, Wellbeing Coach
Are you a frustrated freelancer?
Are you caught in a feast and famine cycle? One minute you're too busy to do anything other than client work and the next you're in a panic, desperately trying to find your next client? It's hard to get into a good routine when you haven't got control of your work schedule. 
But it doesn't have to be that way. You can have a business that works on your terms. That allows you to make time for your business development, your social life, your family, yourself and your health and wellbeing. 
The Freelance Fairytale: How to create your happy ever after teaches you how. Find out more here.