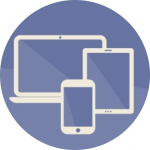 PDF in regular font + large font
EPUB for Kindle or Nook
Printable worksheets
Buy from Amazon Kindle or Print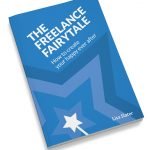 Paperback (£9.99)  
Kindle (£4.99)
Eligible for Prime
Print + Digital + Gift:
£9.99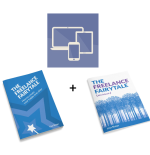 All digital versions
Print copy (p&p included)
Free workbook (hard copy)
Are you a frustrated freelancer, coach, consultant, or service provider?
Frustrated because you don't get the clients you want or work you enjoy.
Frustrated because you work more hours than you want to but don't earn as much as you'd like.
Frustrated because freelance life just isn't how you dreamed it would be. 
It doesn't have to be that way.
You don't have to tolerate toxic clients.
You don't have to put up with late payers, low payers, or non-payers.
You don't have to take on work you hate just to pay the bills.
The feast and famine cycle is not inevitable.
You can earn good money doing the thing you love for people you like.
You can have your happy ever after.
And my book will teach you how.